Never Forget 9/11 Was The False Flag Attack
(SSG) Never Forget 9/11 Was The False Flag Attack
Each year I like to take a pause to remember 9/11. After all, it was the false flag inside job terrorist attack that has changed everyone's lives on Earth so dramatically.
This year comes with a little bit extra, however. Like a surprise Christmas eve gift, this year's 9/11 (2013) eve came with something even more insane than normal. Nobel peace prize winner Barack Obama made a special appearance on American TV programming (it's not called programming without reason) to try to plead his case to rain down hell upon innocent men, women and children… somewhere else.
 The most fascinating part about what he was saying is that Americans must now support Al-Qaida (Al-CIAda) to kill people in Syria!
Why? Because it's a war on terrorism! That war, by the way, was supposed to be against people like Al-Qaida who, according to the official conspiracy theory (see video below for the story in just five minutes), started the war on terrorism on September 11th, 2001.
Now on the eve of 9/11, 2013, Barack Hussein Obama makes the case for fighting alongside Al-Qaida in Syria. You could never have told me that last sentence ten years ago without me snorting my drink out of my nose. In fact, I have a hard time repressing my chortle at this moment.
How absolutely dumb-downed is the average US populace to even be able to swallow this stuff?
Ed Asner, who I was shocked was still alive, apparently woke up out of his stupor to give a reasonable answer. When asked what happened to all of Hollywood's celebrities who were so adamantly against war when George Bush was the President and why they aren't standing up now, Asner answered, "A lot of people don't want to feel anti-black by being opposed to Obama," he said.
Well, they shouldn't feel that way since Barack Obama is white. As much as he is black. That is, if anyone has any idea who his real father even was.
But, obviously, if the reason you support someone is purely based on the color of their skin then you are, by definition, racist.
Hollywood and music celebrities like Sheryl Crow, George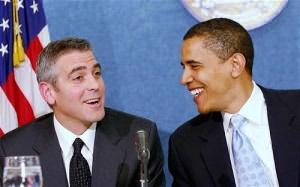 Clooney, Bruce Springsteen, Sean Penn and Timothy Robbins who were so adamantly pro-Obama and anti-war seem to have just disappeared.
Aside from Obama and Syria and all of today's problems, though, is, what really happened on 9/11, twelve years ago, to start this horror story, cause millions of deaths and more than $5 trillion in expenditures?
If you are one of literally a dozen thinking people in the US who actually use their own brains and still aren't sure the "official story" is full of holes, start here.
If hundreds of facts and evidence aren't enough for you to make you question the "official story" and you are more of a "follow the money" type, then watch this video. It is full of evidence of how it was all done for profit.
Source : WarIsCrime
Also Read : 'I'm Reopening 9/11 Investigation' – Trump